Port Angeles Forest Storytelling Festival Registration

Register by mail with a check
We still support the old ways! You can download and print our registration form. Fill it in, and mail it to us with your check. We will hold your tickets at the door for your arrival. You can also order lunches for Saturday on this form, and you can join or renew your membership in the Story People, and you can purchase raffle tickets. If you don't want to download the form, and you are on our mailing list, you can wait for the brochure to arrive in your mail (sometime in the first week of September).
Register online
You also have the option to register online and pay through PayPal (you can use any credit card even if you don't have a PayPal account). Tickets will be waiting for you at the door of the Little Theater. In addition, you can join the Story People (or renew your membership) to get a member's discounted rate on your full festival pass. You cannot purchase raffle tickets online because that is a regulated 'gambling' activity. See our membership benefits page for more information. Registration carries an extra service charge for purchasing online (Brown Paper Tickets performs a valuable service, and must pay their employees). You can avoid the fees by registering the old-fashioned way with a check, using our registration form.
Of PayPal and Credit Cards…
When you go to our online registration, the payment button will take you to the PayPal website. If you have a PayPal account, you know what to do. If you do not have a PayPal account (and do not want to get one) fear not! Click where it says "Don't have a PayPal account?" It will take you to screen with an option to "Pay with a debit or credit card". You will enter your card information, and then click the yellow "Pay" button at the bottom of the screen. Your payment will be submitted to us. You will not have created an account with PayPal. All will be well. May The Forest Be With You.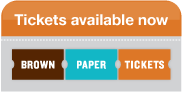 Here is 2017 Forest Storytelling Festival registration information at a glance:
(Children under 10 are free; children 10-18 and Peninsula College students with current Student Activity Card are half price for all storytelling events.)
Pre-Festival Workshop
Elizabeth Ellis Workshop Build A Better Mousetrap. Friday 1:00 – 3:30 pm. $50
Full Weekend Registration:
(Includes all individual storytelling events below, but not Elizabeth Ellis' pre-festival workshop or Saturday Lunch.)
Full weekend – Registration – postmarked before Oct. 1 $75
Full Weekend – Story People Members – before Oct. 1 $65
Full weekend – All registrants – postmarked after October 1 $85
Individual Events:
Friday, Oct. 20, 6:00 Doors open, registration.
Friday, Oct. 20, 7:00 pm: Featured Storytellers in Concert $15
Saturday, Oct. 21, 9:00 am: Workshop (Alton Chung or Antonio Rocha or Erran Sharpe) $20
Saturday, Oct. 21, 10:30: Workshop: (Elizabeth Ellis or Jennifer Ferris or Rev. Robert Jones) $20
Saturday, Oct. 21, 1:30-4:45 pm: Storyteller Presentations (3) $15
Saturday, Oct. 21, 7:30 pm: Featured Storytellers in Concert $20
Sunday, Oct. 22, 10:00 am: Concert of Inspirational Stories FREE
Sunday, Oct. 22 – 12:30-2:30 pm: Storyteller Presentations (2) $10
Saturday Gourmet Lunch:
(Not included in storytelling registration. Lunches this year are soup, sandwich & dessert from Toga's Soup House and Deli. Buffet style: ham & swiss, turkey & havarti, roast beef & provolone, veggie foccacia; soups; desserts: chocolate brownies, carrot cake bites, lemon squares.
Lite Lunch (1/2 sandwich, cup of soup, dessert) $9.00
Lunch (Full sandwich, cup of soup, dessert) $13.00
Sandwiches are available on gluten-free bread. Please write on your registration how many gluten-free sandwich orders you would like.
Payment details
Festival Refund Policy: Until October 10th = 90%. After October 10th = 50%.
No refund on Saturday lunch or pre-festival workshop.
An alternate can attend the festival in your place with no penalty.
Please pay by check or money order payable to: The Story People
Mail to: P.O. Box 285, Port Angeles, WA 98362
Tickets for the Friday night and Saturday night concerts can be purchased at Odyssey Books, 114 W. Front St., Port Angeles
Questions?
Call Chris Wright for general festival information: 360-452-8092; or Jan Lamont for registration questions 425-273-5929.