Storytelling Concert features stories and music from Celtic lands
Our popular annual event moves to a new venue. Come to the Port Angeles Community Playhouse for an evening of stories and music from Ireland and nearby Celtic lands.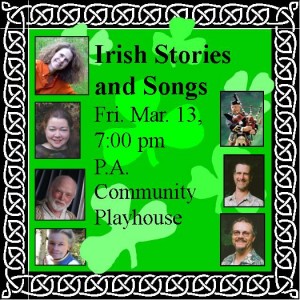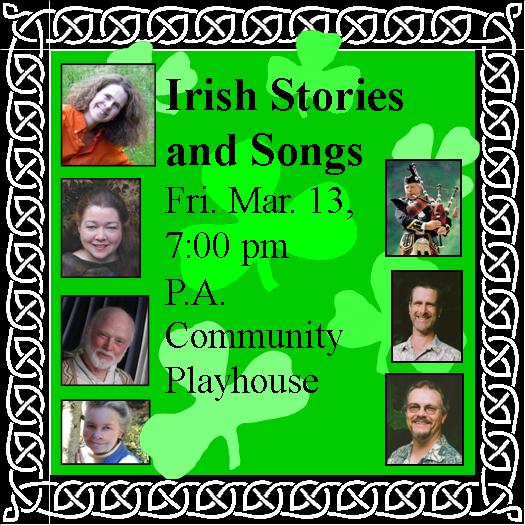 Expert storytellers Ingrid Nixon, Allison Cox, and James The Obscure will spin their yarns to awe and amuse you. The musical atmosphere will transport you to the misty islands — starting with a brief and rousing introduction by Tom McCurdy on the Scottish bagpipes, and followed by Irish songs from Michael Rivers and Dan Cobb.
For further details, see our web page, where you can now buy tickets online.