An evening of traditional, historical and personal
stories – one story from each continent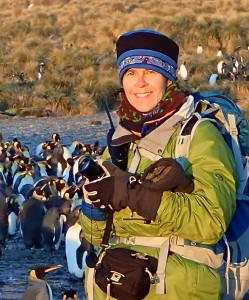 Storyteller Ingrid Nixon has worked in expedition travel for almost 30 years. She's visited all seven continents, including more than 25 times to the Antarctic. She also served as head naturalist at Denali and Mount Rainier national parks. She's twice been a featured teller at the Forest Storytelling Festival. She performs throughout the Pacific Northwest & beyond.
7 p.m. ~ Wednesday, December 2
Raymond Carver Room, Port Angeles Main Library
FREE
Donate to win! Bring 3 non-perishable food items to donate to the food bank and get your name entered into a drawing for a copy of Ingrid's new CD: Grimm's with a Twist!