Registration will be available starting Sept. 7, 2015
New for this year — we will have online registration and ticket sales available! You will be able to purchase tickets for the festival, for the pre-festival workshop with Judith Black, and purchase Saturday lunches and raffle tickets online.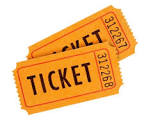 In addition, we will keep the old paper registration option (paying by mail with a check) available for those who prefer that.
Look for your brochure in the mail right after Labor Day.