It's a great opportunity to come and hear your friends and neighbors tell their favorite jokes. Or stand up and tell a couple yourself. Rarely will you find a better audience to bring out the jokes for.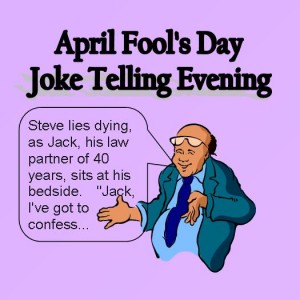 The Story People join forces with Port Book & News to continue this Port Angeles annual favorite.
If the spirit moves you, step up and tell a joke or two yourself. This informal evening of merriment will lift your spirits and set the tone for a wonderful month of April. For more details, click on our event web page.